Combo Bouncer Rentals

Bouncer World has a great selection of combo bouncer rentals, with all kinds of themes. Combos get their name from being a "combination" of the popular bounce house and additional features like climb & slides, basketball hoops and more! Browse the selections below and click on the image for more information and to make a reservation.

🔌 Your Combo Rental will include a 50ft - 10/12 gauge Extension Cord, if planning to setup further than 50ft of your electrical outlet, you will need to add an extension cord to your rental! We Do Not recommend going further than 100ft without a generator!
1 - 50FT EXTENSION CORD RENTAL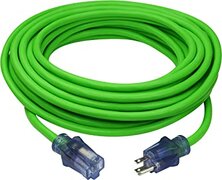 1 DRY BOUNCE SLIDE PARTY PACKAGE
Choose your Dry Combo at Checkout!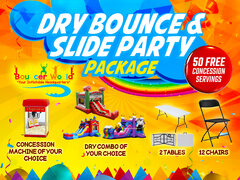 BACKYARD - RED/BLUE/YELLOW - BOUNCE SLIDE COMBO
Add'l Themes @ Checkout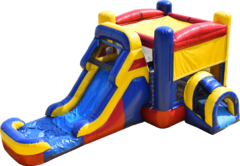 BALLOON BOUNCE SLIDE COMBO W/ DRY STOPPER
Add'l Themes @ Checkout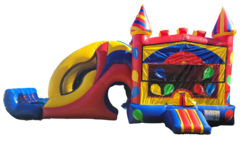 CANDY LAND BOUNCE SLIDE COMBO WET/DRY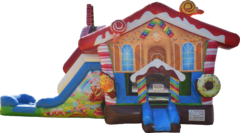 EMERALD CRUSH BOUNCE SLIDE COMBO W/ DRY STOPPER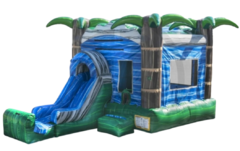 FIRETRUCK DUAL LANE BOUNCE SLIDE COMBO WET/DRY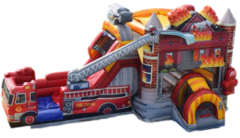 FROZEN 5 IN 1 BOUNCE SLIDE COMBO WET/DRY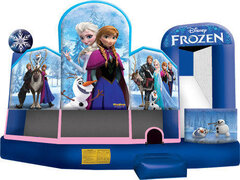 HAPPY HALLOWEEN BACKYARD BOUNCE SLIDE COMBO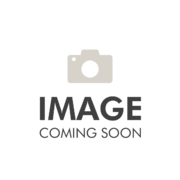 HAPPY HALLOWEEN PUMPKIN BACKYARD BOUNCE SLIDE COMBO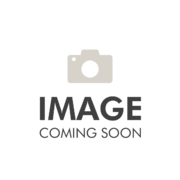 HAPPY HALLOWEEN TRICK OR TREAT BACKYARD BOUNCE SLIDE COMBO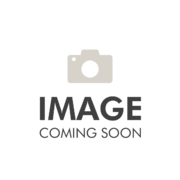 MERMAID BOUNCE SLIDE COMBO WET/DRY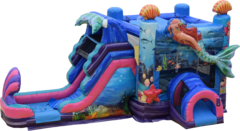 NINJA TURTLE 5 IN 1 BOUNCE SLIDE COMBO WET/DRY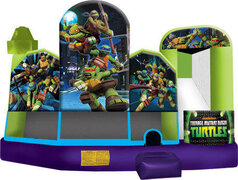 PIRATE BOUNCE SLIDE COMBO WET/DRY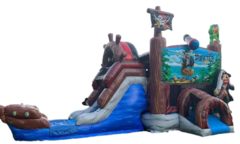 PURPLE DUAL BOUNCE SLIDE COMBO WET/DRY
Add'l Themes @ Checkout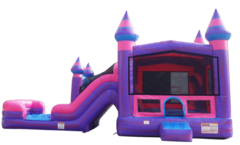 RED TOXIC BOUNCE SLIDE COMBO W/ DRY STOPPER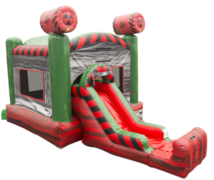 DELUXE T-REX DINOSAUR BOUNCE SLIDE COMBO WET/DRY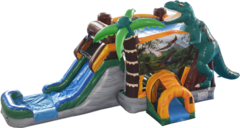 DELUXE UNICORN DUAL LANE BOUNCE SLIDE COMBO W/ DRY STOPPER