1 BACKYARD PARTY PACKAGE WITH COMBO, TENT, 2 TABLES, & 12 CHAIRS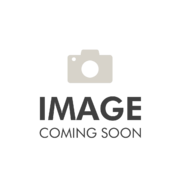 Description
Backyard Wet Party Package Includes:
Wet bounce house with slide attached combination of your choice

10' x 20' Frame Tent

(2) - 6' Folding Tables

(12) - Black Folding Chairs
*** Upgrade to a 20' x 20' tent for an additional $100, subject to availability.
---
Note: Here is a list of wet combos you may choose from, some combos will incur an up-charge because they are larger units! Please note the up-charge amount and make your selection by selecting the reserve now button!
Emerald Crush Combo W/ Pool

+0

Red Toxic Combo W/ Pool

+0

Backyard Bounce Slide Combo Wet/Dry

+30

Frozen 5 in 1 Combo Wet/Dry

+60

Ninja Turtle 5 in 1 Combo Wet/Dry

+60

Balloon Bounce Slide Combo W/ Pool

Candy Land Bounce SlideCombo Wet/Dry

+50

+50

Pirate Bounce SLide Combo Wet/Dry

+50

T-Rex Dinosaur Bounce Slide Combo Wet/Dry

+70

Firetruck Bounce Slide Combo Wet/Dry

Purple Dual Lane Combo Wet/Dry

+80

+60

Deluxe Unicorn Dual Lane Combo W/ Pool

+80